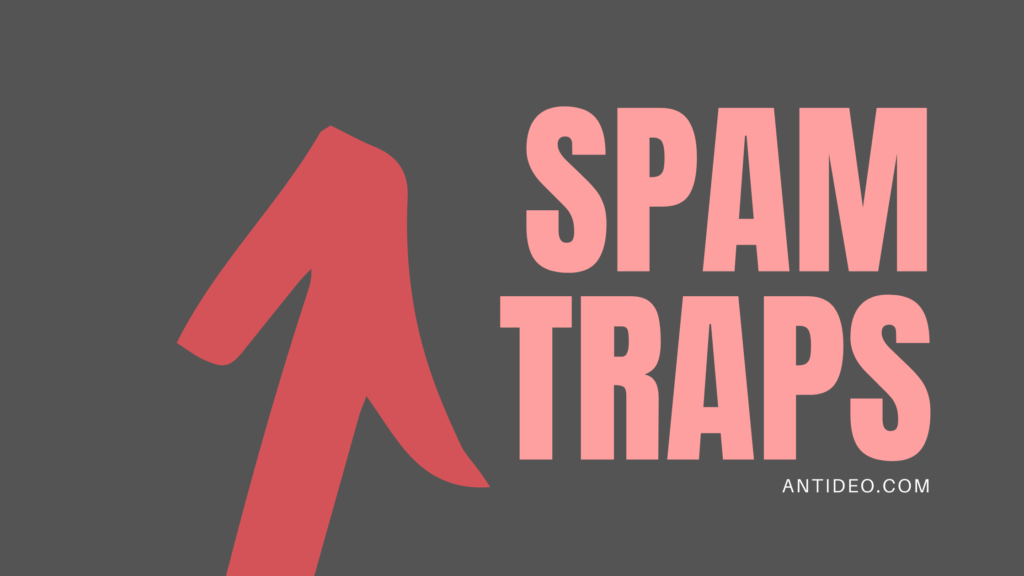 When it comes to email marketing, spam traps can be a nightmare for many businesses. However, spam traps and the honey pots are not all negative aspects. They help filter phishing attempts, scams, and emails from fake Nigerian princes, so you only get only the relevant messages and, therefore, the information you really need. 
About the spam Traps
Spam traps are traps created to fight against spammers, or against senders with bad contact management practices. Spam traps are generally used by Internet Service Providers (Orange, SFR, Free) and other organizations such as those that establish blacklists).
Concretely, a spam trap is an email address that looks like a legitimate email address but is not (or no longer) used by a real user. Spam traps identify the email addresses of their original senders. When someone tries to send unwanted emails to a spam trap, an automated system collects the spam sender's information. There are different types of spam traps that we will introduce to you in the next part.
If you work for a legitimate company that wants a clean and active list, you need to be vigilant of possible spam traps to avoid reaching them. Otherwise, here are some of the consequences you may face:
IP address getting blocked
Blocking your IP address will prevent you from sending emails from the device with the IP address in question, which may interfere with your activity.
Blocking your sender domain
If your sending domain is blocked, rebuilding your domain's reputation will be long and complicated, and you'll need the best deliverability expert to help you out.
These consequences will obviously have a negative impact on the deliverability of your messages. If you hit spam traps, your reputation as a sender may be impacted, and your emails may not reach their recipients.
Fortunately, there are many ways to avoid spam traps. To do this, apply good emailing practices by following this list of dos and don'ts.
What Not to Do
Here are some dangerous practices to avoid if you want to avoid spam traps:
Do not keep email addresses of inactive contacts, that is to say, who have not opened your emails in the past few months, in your mailing list. Old, unused email addresses are commonly used as spam traps, and uninterested customers may report your emails as spam. It is better to have a small list of contacts who are really interested in your emails than a long list that has not been cleaned up for a long time. 
Don't buy contact lists.Even if you want to grow your database quickly, many lists for sale have spam traps, and this method can seriously compromise your emailing strategy. Instead, build your list organically and make sure you get the consent of your contacts according to applicable regulations.
Why not to use a purchased email list
What You Should Do
A very effective method of keeping your audience healthy is by archiving inactive subscribers. This process also helps ensure your audience's profitability by removing the "weight" of un-engaged (and unprofitable) recipients. 
When an email address is out of date and has been inactive for a long time, or there are issues with the way it was collected, audience cleanup won't be enough. Try to reconfirm the email address to check if there is a human behind this inbox who is still interested in your content.
When a user registers, ask them to enter their email address and then click on a confirmation link sent to the email address provided. This not only allows you to make sure that the address entered is correct but above all to be sure that the user wishes to receive your communications.
Clean your contact lists regularly, ideally 2-4 times a year. Make sure that your list is up to date with the correct email addresses and interested subscribers who have recently interacted with your emails. If you send emails once a week, you can delete contacts that haven't opened your messages in the past 3-6 months. If you send emails once a day, you should delete contacts that haven't opened any for a month.
Related Posts
So you have installed and activated the Antideo email validation plugin, and now you would like to know about the different labels we have in the plugin screens. We have explained in detail the features…
When you send an automatic e-mail, you must always be very careful that it is not considered as spam by the e-mail client (Gmail, Outlook, etc.) of the person who will receive it. In order…
Latest Post
Categories
Subscribe to Our Blog
I want the latest update in...