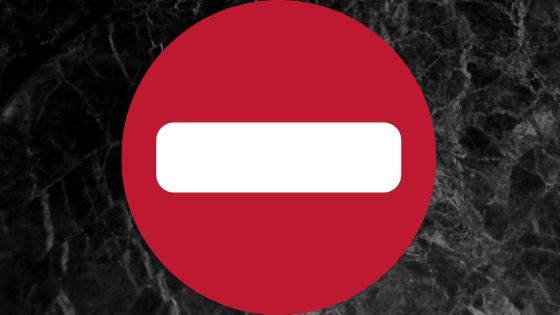 Computers or servers have a unique identifying address, which are known as IP addresses and can be easily tied back to the sender. IP is used as the identifier that the reputation is tied to, and is referred to as IP Reputation since it being at the IP level. So IP Health becomes a big factor deciding to go with a dedicated IP or a shared IP.
So if you are using a shared IP, there are chances that the actions of the other users might affect your domain or email box's reputation. There are Open Source anti-spam lists that store spam and scam IP's scanned by a number of major ISP's to weed out bad IP's.
IP Reputation, Blacklists and Email Deliverability
What do you mean by IP blacklist?
DNSBL (DNS-Based Black List) and RBL (Real-time Black List) are databases of IP addresses that are suspected of sending spam or being a part of scam activities. Most of the major and reputable blacklist providers have their own proprietary algorithms, spam traps and strategic partnerships to keep a constantly updated list of spam and scam IP's.
Some of the categories that these spam IP's belong to are
Phishing International Money Scams
Online Pharmacies
Adult Content Related
Money Scams
Online Dating
Job Offers
Illegal Advertising
Casino and Gaming
Penny Stocks
There are probably 100's of blacklists in the market with varying degrees of authenticity, but there are a handful blacklists that have been in the field for many years and have gained respect among the community. From the most prominent anti-spam blacklists, we have listed down the top 8 spam blacklists
How does a blacklist affect my website or me?
Mail Server Providers have a varied set of filtering systems and rules that can prevent your emails from landing in the inbox of our recipient. Some of these weigh IP reputation more heavily while others pay more attention to domain reputation. Obviously being listed on the blacklists might just lower the possibilities of your email landing in the inbox, but there are a number of other aspects that contribute to deliverability.
The other aspect is being able to protect your website and services from possible spammers or scammers from the blacklist. The blacklists are also used to prevent a fraudulent transaction from happening. As a security measure it might be a good idea to validate a user's IP against the major blacklists, at the time of the user signing up, filling a form or even during an online payment transaction. This would help you flag a user and add in additional security loops to assure the authenticity of the user.
Antideo monitors the major anti-spam blacklists to keep an updated database of scam and spam IP's for you to validate any IP in real time. Sign up now to detect spam IP's for free
Related Posts
In today's interconnected world, where digital transactions and online activities have become the norm, fraudsters are constantly devising new ways to exploit vulnerabilities and deceive unsuspecting victims. As the battle against fraud intensifies, technology has…
In the digital world, where online businesses thrive, establishing and maintaining a positive reputation is crucial for sustained success. One aspect that often goes unnoticed but holds significant importance is IP reputation management. As businesses…
Categories
Subscribe to Our Blog
I want the latest update in...