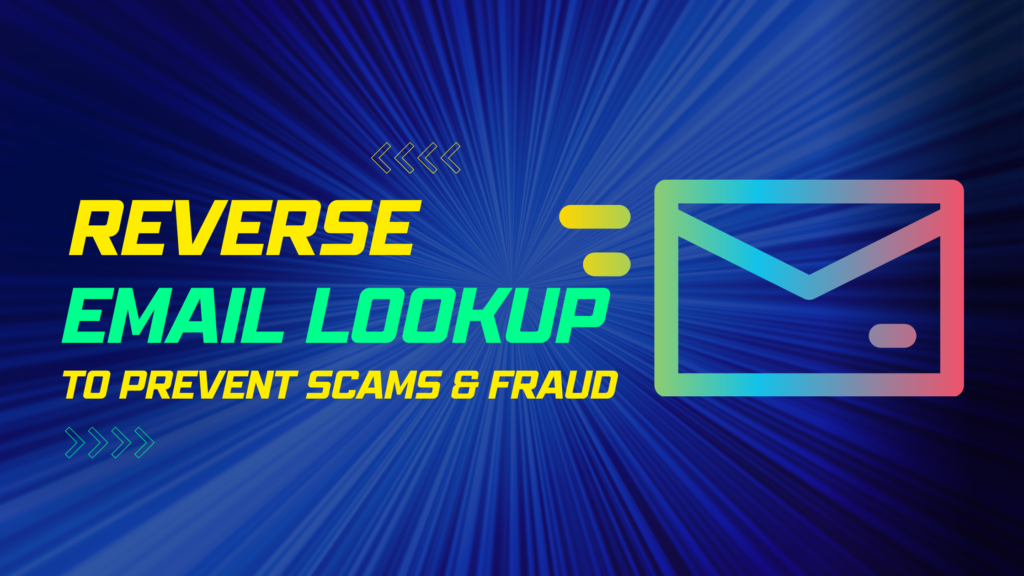 In today's digital age, individuals and businesses rely on email as an essential communication tool. However, email scams and frauds have become more prevalent. These fraudulent activities can cause significant financial damage and loss of reputation. To prevent such scams and frauds, it is crucial to utilize reverse email lookup.
What is Reverse Email Lookup?
It is a method that allows users to search for information about a person or organization using their email address. This tool helps identify the sender, verify their identity, and gather additional information such as location and online activities.
Reverse email lookup services utilize various data sources like public records, blacklists and social media platforms to obtain information about the email address. Individuals and businesses can use these tools to protect themselves from scams and frauds.
Why is Reverse Email Lookup Important?
This method is vital and crucial in preventing scams and frauds as it verifies the identity of the sender. Scammers often use fake or anonymous email addresses to conceal their identity. Reverse email lookup helps identify the actual sender and verifies their identity.
Additionally, the lookup provides additional information about the sender, helping uncover potential scams and frauds. For instance, if an email claims to be from a representative of a legitimate company, this validation can confirm their affiliation. If the sender is not associated with the company, it could indicate a potential scam.
Reverse email lookup is also useful in identifying phishing emails. These deceptive emails mimic legitimate messages from reputable organizations. By using this validation method, one can determine if the email originates from a genuine source.
Strategies for Uncovering Potential Scams and Frauds
Here are key strategies for utilizing reverse email lookup to uncover potential scams and frauds:
Verify the Identity of the Email Sender
Used to check if the email address matches the information provided in the email. Inconsistencies could indicate a potential scam.
Check for Suspicious Activities
Look for suspicious activities associated with the email address, such as multiple social media accounts or reports of spam and malicious activities.
Identify Phishing Emails
Use the lookup to determine if the claimed organization is associated with the email address. If not, it may be a phishing attempt.
Conclusion
Reverse email lookup is a powerful tool in combating scams and frauds. By verifying the identity of email senders and uncovering potential malicious activities, individuals and businesses can protect themselves. Incorporating validation checks into email security practices helps identify phishing emails, avoid fraudulent interactions, and maintain a safe online environment.
As scammers continue to evolve and innovate with their scamming methods, utilizing powerful email validation tools is essential. By prioritizing email security, being vigilant, and leveraging the power of email validation, individuals and businesses can safeguard personal information and financial assets. Let's contribute to a safer online ecosystem by having validation checks as a part of our cybersecurity arsenal.
Related Posts
Email validation is a crucial process for businesses to ensure that the email addresses they collect and use over time are accurate, valid, and reliable throughout their email marketing and branding activities. While most organisations…
Spam has become so rampant and part of life that we feel something is wrong with our website or email address if we do not get spam on a given day, it's a fact! Spam…
Latest Post
Categories
Subscribe to Our Blog
I want the latest update in...