Antideo's API Streamlines Identity Verification Processes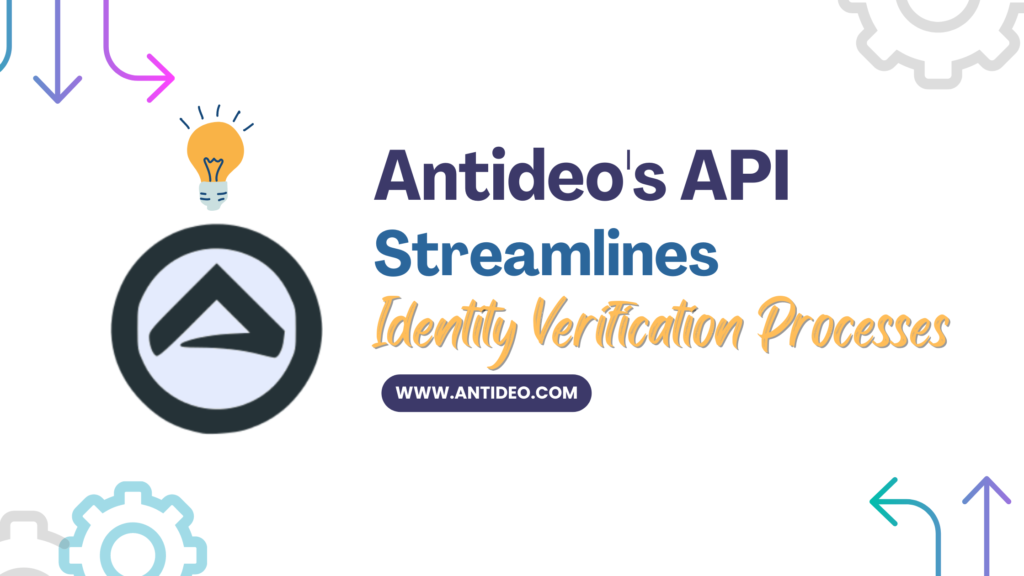 Introduction
In today's digital landscape, businesses increasingly face challenges in verifying customer identities and ensuring secure transactions. Manual identity verification processes consume time, prone to errors, and compromise customer experience. Antideo's API integration optimizes identity verification processes, enhancing security, efficiency, and customer satisfaction.
Understanding the Power of Antideo's API Integration
Antideo's API integration equips businesses with comprehensive tools to streamline identity verification. Businesses can access Antideo's extensive database via the API, performing real-time checks on various data points, such as IP addresses, email addresses, and phone numbers. This integration empowers businesses to validate customer information, detect fraud, and enhance security measures accurately and swiftly.

Seamless IP Address Validation
Antideo's API integration enables businesses to seamlessly validate IP addresses. Businesses leverage Antideo's vast IP reputation database to identify an IP address's reputation, geolocation, proxies, VPN usage, and associated risks. This functionality prevents fraudulent activities, blocks malicious users, and ensures a secure online environment.

Efficient Email Address Verification
Email address verification is vital for identity verification. Antideo's API integration allows real-time validation of email addresses, including deliverability, existence, and associated risks. Integrating Antideo's API reduces bounce rates, improves email deliverability, and ensures genuine recipients receive email communications.
Internal Link: Read our blog post "Is Email Validation very Important?" to understand the importance of Email Validation
Accurate Phone Number Validation
Validating phone numbers is crucial for user authentication and secure transactions. Antideo's API integration enables businesses to validate phone numbers, detect country and carrier information, and assess validity and credibility. Leveraging this functionality enhances security, reduces fraud risks, and provides a seamless user experience.

Enhanced Data Integrity and Compliance
Integrating Antideo's API into identity verification processes promotes data integrity and compliance with regulatory requirements. Businesses leverage Antideo's comprehensive data sets and verification capabilities to collect accurate, up-to-date, and compliant customer information. This enhances security, builds trust, and strengthens customer relationships.
Conclusion
Antideo's API integration provides businesses with a powerful solution to streamline identity verification. By leveraging IP address validation, email address verification, phone number validation, and comprehensive data checks, businesses enhance security, improve efficiency, and deliver a superior customer experience.
Related Posts
In today's interconnected world, where digital transactions and online activities have become the norm, fraudsters are constantly devising new ways to exploit vulnerabilities and deceive unsuspecting victims. As the battle against fraud intensifies, technology has…
In the digital world, where online businesses thrive, establishing and maintaining a positive reputation is crucial for sustained success. One aspect that often goes unnoticed but holds significant importance is IP reputation management. As businesses…
Categories
Subscribe to Our Blog
I want the latest update in...