5 Lesser-Known Data Points to Consider for Effective Email Validation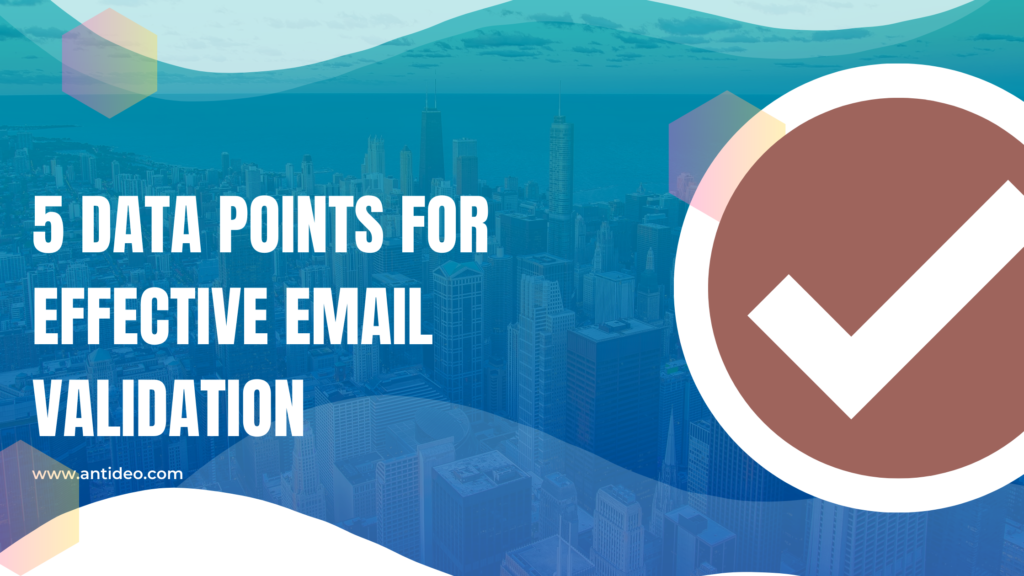 Email validation is a crucial process for businesses to ensure that the email addresses they collect and use over time are accurate, valid, and reliable throughout their email marketing and branding activities. While most organisations are familiar with basic email validation techniques, there are not so popular data points that can further enhance the effectiveness of this validation process. In this blog post, we will explore five such data validation points that are often overlooked but can significantly improve email validation outcomes. By leveraging these lesser-known data points, businesses can enhance their email deliverability, reduce bounce rates, and improve overall data quality.
Disposable Email Address Detection
Disposable email addresses (DEAs) are temporary email accounts that users create for various purposes. These addresses pose a risk to businesses as they are often associated with fraudulent activities or spam, and cease to exist after a short duration. By incorporating DEA detection into the email validation process, organizations can identify and block these addresses, ensuring that only legitimate and long-term email addresses are accepted, which helps in avoiding future email hard bounces.
Role-Based Email Identification
Role-based email addresses are generic addresses associated with specific roles or departments within an organization (e.g., info@company.com or sales@company.com). While they may serve a purpose, these addresses are more likely to result in lower engagement and higher bounce rates. By identifying and flagging role-based email addresses during validation, businesses can prioritize personal email addresses, leading to better engagement and higher response rates.
Typo and Syntax Error Detection
Typographical errors and syntax mistakes are common when users manually enter their email addresses. These errors can result in failed deliveries and hinder effective communication. Implementing algorithms and checks that detect and suggest corrections for common typos and syntax errors during the email validation process can help businesses capture accurate email addresses and minimize communication barriers.
Mailbox Existence Verification
Verifying the existence of an email address is crucial for ensuring its deliverability. By employing mailbox existence verification, organizations can determine if an email address is active and capable of receiving messages. This validation technique involves sending a brief message or pinging the recipient's server to validate the mailbox's existence and responsiveness. By filtering out non-existent email addresses, businesses can improve their email deliverability rates and reduce bounce rates.
Domain Reputation Assessment
In addition to validating individual email addresses, assessing the reputation of the domain associated with an email address can provide valuable insights. Domain reputation assessment involves evaluating the sender's domain for indicators of spamming, blacklisting, or suspicious activities. By incorporating domain reputation assessment into the email validation process, businesses can gauge the overall trustworthiness of the sender's domain, allowing them to make informed decisions regarding email acceptance and deliverability.
Explore the impact of IP reputation on email deliverability and sender reputation by reading our blog post on "The Importance of IP Reputation Management for Online Businesses."
Conclusion
By considering these lesser-known data points during the email validation process, businesses can significantly enhance the accuracy, deliverability, and effectiveness of their email communications. Implementing DEA detection, identifying role-based email addresses, detecting and
Related Posts
In today's digital age, individuals and businesses rely on email as an essential communication tool. However, email scams and frauds have become more prevalent. These fraudulent activities can cause significant financial damage and loss of…
Spam has become so rampant and part of life that we feel something is wrong with our website or email address if we do not get spam on a given day, it's a fact! Spam…
Latest Post
Categories
Subscribe to Our Blog
I want the latest update in...