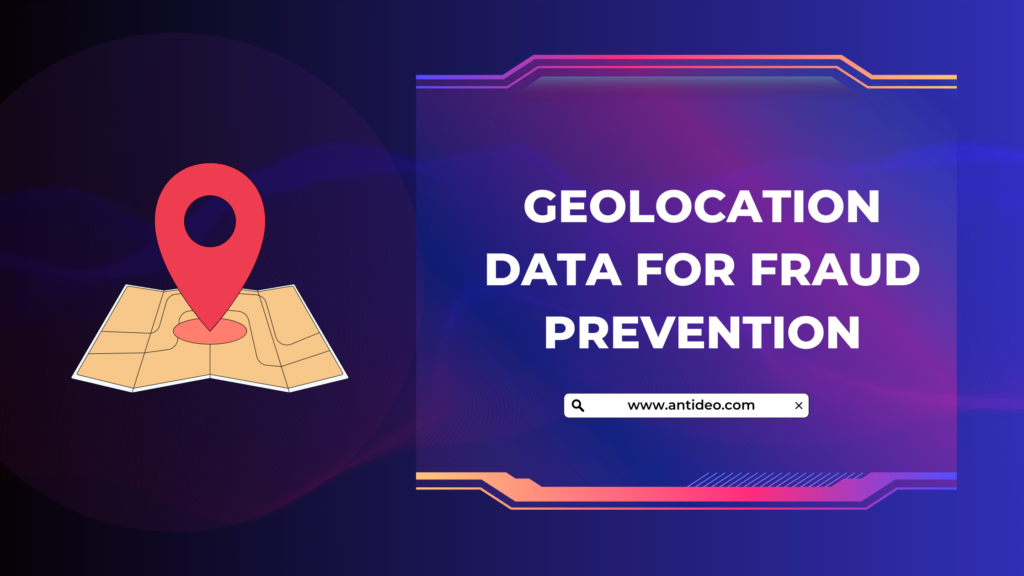 With the rise of online transactions and shopping, online fraud has become a significant headache for businesses and shoppers alike. One way to defend against fraud is using geolocation data, data that identifies the location of an individual or device. By leveraging geolocation data, businesses can prevent fraudulent transactions, protect their customers, and reduce the risk of financial losses. This blog post explores geolocation data for fraud prevention and how businesses can use this for enhance fraud prevention.
Geolocation Data and Fraud Detection
Geolocation data can be used to detect fraudulent transactions in various ways. For instance, businesses can use this data to determine the location of an individual attempting to make a purchase. If the individual's location is not consistent with their billing address or the location of the previous purchases, then it may possibly mean fraudulent activity. Additionally, geolocation data can be used to detect the use of anonymous proxies or VPNs, which are often used to hide the actual location of a device or the individual.
To learn more about the importance of IP reputation management, read "The Importance of IP Reputation Management for Online Businesses."
Geolocation Data and Identity Verification
Geolocation data can also play a vital role in identity verification processes. By comparing the location of an individual's device with the location associated with their account or transaction, businesses can ensure that the individual is who they claim to be. Additionally, geolocation data can be used to identify suspicious patterns or behaviour, such as multiple accounts being accessed from different locations simultaneously.
Geolocation Data and Device Fingerprinting
Device fingerprinting is a technique to identify unique characteristics of a device, such as its hardware, software, and settings. By using geolocation data in combination with device fingerprinting, businesses can create a more robust fraud prevention system. For example, a device identified as being located in a high-risk area, it may trigger additional security measures, such as requiring additional authentication or blocking certain transactions.
Geolocation Data and Risk Scoring
Geolocation data can can help to assign risk scores to transactions or accounts. By analysing factors such as the distance between the transaction location and the billing address, businesses can determine the likelihood of fraudulent activity and assign a risk score accordingly. This score can then trigger additional security measures or alert fraud prevention teams to investigate further.
Geolocation Data and Customer Experience
While the primary purpose of geolocation data is fraud prevention, it can also be pivotal to enhance the customer experience. By using geolocation data to personalize offers or promotions based on a customer's location, businesses can improve engagement and loyalty. Additionally, use geolocation data to identify issues related to customer location, such as payment processing difficulties in certain regions.
Discover the importance of maintaining a positive sender reputation by reading our blog post "Enhancing Email Deliverability and Sender Reputation."
In conclusion, the role of geolocation data in fraud prevention is paramount. Its application in transaction verification, identity validation, risk scoring, and customer experience enhancement empowers businesses to protect themselves and their customers in the ever-evolving digital landscape. By embracing geolocation data as a powerful tool, businesses can mitigate risks, improve security, and foster a safer online environment.
Related Posts
In today's interconnected world, businesses face constant concerns about cyber threats. Cybercriminals employ various tactics to conceal their identity and location, making it increasingly challenging to track and prevent attacks. Proxy detection has emerged as…
In today's digital world, online businesses rely heavily on connectivity, so maintaining a good online reputation is a very important factor. One aspect that plays a significant role in this regard is the IP reputation….
Latest Post
Categories
Subscribe to Our Blog
I want the latest update in...