Email Deliverability: the ultimate guide to avoid the spam folder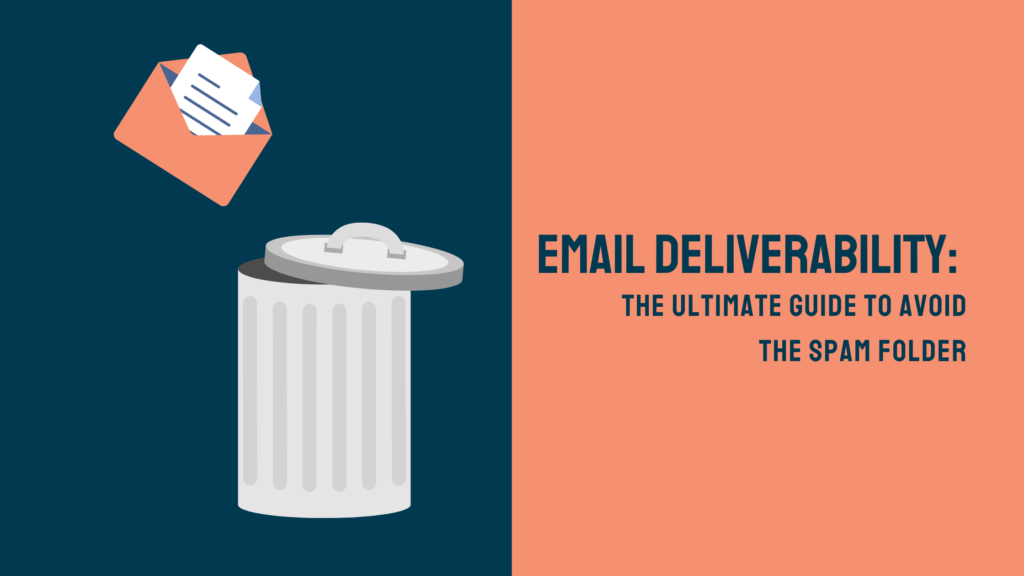 Have you ever wondered why you fail to increase conversion rate from email marketing? The targeted customer may not have received your email yet! Or too much spam email has ruined your brand image. If one does not consider repairing their email list, this could lead to much wider fall down. Make sure to never miss a chance to strengthen the brand image, and present it before potential customers. Email deliverability suggests getting attention from your subscribers. 
The ultimate guide for email deliverability
Do you want to optimize the deliverability rate of your emailing campaigns? Or do you simply want to prevent future mailings from falling into spam? Discover the tips for keeping your domain name on the "white list"!
Check the reliability of the domain name.
Have you ever sent mass emails? If so, you must check if your domain name is not blacklisted. Indeed, when several spam complaints are sent to ISPs (Internet Service Providers) or messaging tools, your email address as well as your domain may be blacklisted.
Convenient
Using a tool like Spam Score Checker, analyze the score of your address or domain name, to check IP reputation. You will know if you can send your campaign or if you need to choose a new domain name..
Prefer an emailing tool to conventional messaging
Mail chimp emailing routing platform
To assess the impact of your emailing campaign, but also to facilitate its deliverability, prefer specialized solutions such as Mail chimp, Sendinblue, Mailjet, etc.
You will be able to create, track and analyze your emails more quickly than with Outlook, Gmail, Hotmail or Yahoo! messaging.
Keep the same sender name.
When sending, keep the same sender name so that your subscribers immediately recognize your email. This decreases "report as spam".
Choose your terms carefully.
Did you know that there are words or phrases associated with spam? The messaging services detect them and place the email directly in the "Junk" folder. These terms are often based on the notion of winning or promoting as winner, congratulations, urgently, reduction. The special characters like €, $, or %, can also spam your message.
Structure the email with text and images
You might be tempted to send an email with a large image as the only content. Mistake! This could put you directly in spam. For better deliverability, your message should contain pictures and text. Remember that some email clients hide images. Your recipients should understand your email without them.
Respect HTML standards
For an attractive email, which will not be considered as unwanted, use an HTML code following web standards? Avoid copying/pasting HTML from Microsoft Word, do not use JavaScript or Flash videos.
Our advice
Check the quality of the code with a tool like Puts Mail before clicking "Send".
Think about the unsubscribe link
Nobody wants to lose subscribers. However, if they no longer find interest in your newsletter, they must be able to unsubscribe with one click. If they don't see the unsubscribe link, then they'll classify your email as spam.
Imagine this gesture being repeated by hundreds of registrants? Your domain name will be blacklisted, which will decrease your deliverability rate.
Insert a link rather than an attachment
Newsletters that include an attachment are more likely to fall into spam (due to the potential virus that the attached file might contain).Want to send a document to your prospects? Insert a download link in the body of your email.
Personalize the message
Upon receipt, your email must inspire confidence in the recipient. Otherwise, it will click on "spam". To achieve this, personalize your subject with the subscriber's first name. If that's not possible, use a phrase like "dear customer" or something that speaks directly to your target audience. For example, an organic brand could begin its message with "dear bio addict".
Send the newsletter in smaller batches.
ISPs detect mass mailings during an email campaign. However, this may appear suspicious to them, which may put you in the spam folder. To prevent this inconvenience, divide your emailing base and send your campaign over several days.
Deliverability is the key to all email marketing. If your email doesn't reach the majority of your subscribers, what's the point of sending it?
Let's talk about best practices you can use to ensure your emails come to fruition. What do we mean when we speak about deliverability? It refers to the various stages in the life of an email message: sending, receiving and opening an email.
Return and purge
When you send marketing emails, you often receive bounce messages alerting you to defunct email accounts. You must remove returned addresses from your mailing lists between one marketing message and the next you send. Even though most email marketing systems stop sending to addresses that have been unanswered a set number of times, a return rate of greater than 20% on any mailing can have serious consequences. This is because if deliverability is weak, your IP address could be blacklisted or even closed. Don't let that happen. Cut it in the bud.
Encryption with TSL
TLS is a form to encrypt email messages to protect the content from entities, than the targeted recipients. It is another name of authentication. Gmail has included TLS for email delivery. However, this is not a prerequisite to integrate TLS, authority is looking forward to it. It presently shows a nice padlock icon on Gmail to send notification.
Third party encryption
By enabling email encryption, you can surely increase deliverability and provide security to your business. Many email marketing software provide in-built encryption methods. Third party encryption tools like Virtru comes in handy to send mails from Gmail and Outlook. You can protect your data from other hands.
It is better to set up ESP on your own, to guide you through the path, ESP tool is a better option. Here, some low-level protocols are needed to implement the role. Without much hustle you will be able to reach your targeted audience. In terms of IP addresses, there are two types, can choose either of them, Dedicated IP and shared IP. However, dedicated IPs tend to perform better to encrypt third parties.
Dedicated IP
It is exclusively for better campaigning and better outcome. It is more flourished and consistent.
How to operate time sensitive campaigns?
Dedicated IPs are for indigenous campaigns. It establishes a direct connection to ISP to deliver your message swiftly.
Monitoring Mailbox Provider
Major mailbox providers control feedback loop service, to provide email service more effortlessly. If one of the subscribers taps to mark you spam, your whole journey would ruin. Through a request you can take it back, ESP feedback loop helps you to accomplish the task.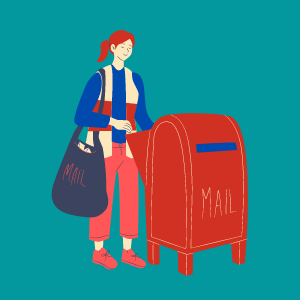 While writing, you will find a number of significant providers, who will offer you feedback loops. A handful of feedback loops are offered by Gmail that comprises Malware, mobile anti-abuse working group, etc.
MX record
By sending MX records you can set up the sender domain too. Never compromise to check the email sender reputation to select your domain name.
Power of Content
Email content is one of the essential parts to enhance your deliverability. Ever wonder, how you put attention when you found a sound message from anyone. The content of your email surprisingly affects your deliverability rate. If you have not considered yet getting a quality content writer, it is high time you employ one. Poor content with improper design would affect your business.
Relevant Content
Do not beat around the bush! Try not to write unnecessary details of your brand, leap to the final matter of discussion. There is no point in elaborating the fact you have already mentioned. Send them content that triggers their interest in you.
Design and Looks Matters
No matter how thoughtful your content is, if the readers do not find the email enough enticing they would not choose to continue reading. Here, looks matter! Take the advantage of your graphic designer and ask them to design content-oriented graphics. Mobile friendly design is no longer an option but a prerequisite. Most of them operate by opening your mailbox from the mobile device, if they cannot operate the graphic you have designed there is no point in investing your labor to it.
Final Take
By following the guidelines, you can see the exceptional changes in your conversion rate! So do not waste any time and grab the opportunity. It's never too late to go for strategic planning.
Related Posts
In today's interconnected world, businesses face constant concerns about cyber threats. Cybercriminals employ various tactics to conceal their identity and location, making it increasingly challenging to track and prevent attacks. Proxy detection has emerged as…
With the rise of online transactions and shopping, online fraud has become a significant headache for businesses and shoppers alike. One way to defend against fraud is using geolocation data, data that identifies the location…
Latest Post
Categories
Subscribe to Our Blog
I want the latest update in...