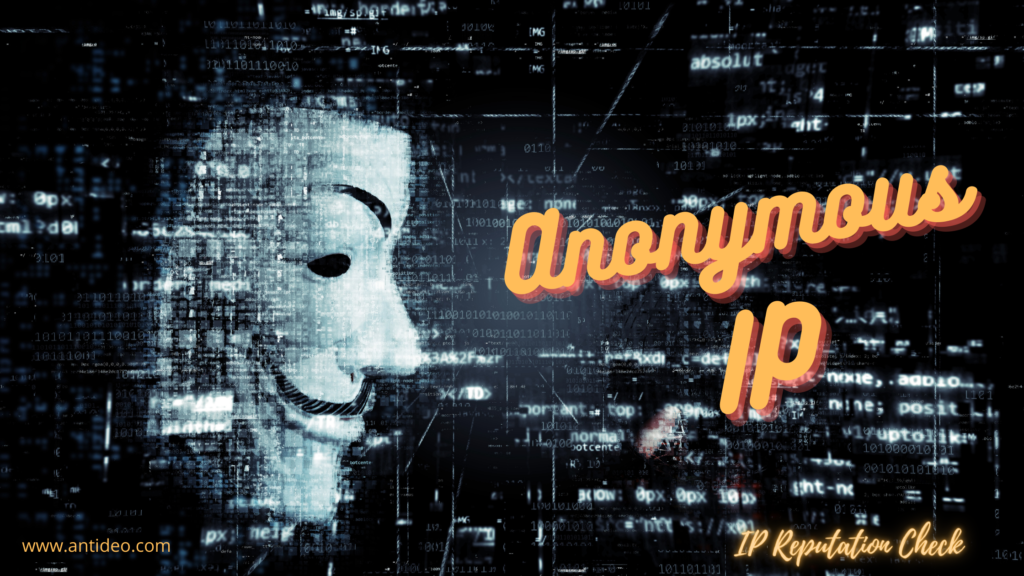 Anonymous IP addresses serve as a tool to hide an internet user's real IP address and encrypt their geographical location. There are genuine reasons to use anonymous IP addresses, usually related to security and privacy. Still, many businesses find that frauds and other bad influencers also use anonymous IP addresses in harmful ways that affect the business bottom line.
Types of Anonymous IP addresses
Public Proxy
Proxy servers act as a medium between the user and the target server with the proxy server's IP address being revealed to the target server. Proxies usually do not provide encryption. Different types of proxies vary in the technology used and offer some compromises between speed and security. While SOCKS proxies support proxy traffic on the operating system level, HTTP proxies are supposed to work on applications like the web browser.
VPN
VPN servers offer the same intermediate functionalities as a proxy. However, VPNs can also provide a secure and encrypted tunnel between the user and the server, offering a higher security assurance. VPNs are capable of working on any operating system level in a way that allows all network traffic to be encrypted and sent through the VPN.
Hosting
Web hosting services that include shared and VPS are used efficiently to create private proxies that individuals can use to maintain anonymity in operations. Some VPN services do not register their IP range but use a hosting provider to host services.
IPs registered to host providers may also be associated with genuine corporate or residential Internet Service Providers use. Therefore, we specifically prefer excluding these uses in data sets to avoid false positives.
TOR
The Onion Router, aka. TOR is a decentralized system where user traffic is passed through numerous servers before seeking the exit node to reach its target server. The user's original IP is jumbled by a series of simultaneous relays that take place before the exit node of TOR IPs is published.
Residential Proxy
Residential proxies are a type of proxy that routes through IPs registered to the residential ISPs. These are difficult to detect as many of these IP addresses are part of Botnets' IoT devices or components. However, these proxies can be a part of a peer-to-peer proxy network where users must present their residential connection as a proxy server for others to get the same functional advantages.
Anonymous IPs and Risks Involved
In spite of the popularity of anonymous IPs with frauds and other bad influences for illegitimate use, not all anonymous IPs are risky. The real risk of an anonymous IP is dependent on the nature of the business. An increasing number of people are using VPN in the wake of high profile data privacy problems that have come to light in recent years. In some cases, paid VPN subscriptions doubled after the news of significant scandals. Users often access blocked websites from work or school using public proxies and personal-use VPNs. Many users use VPN to circumvent website access restrictions put in by the government. Certain people concerned about their data privacy and security also use VPN to maintain anonymity, especially while using public Wi-Fi.
Businesses need to understand their user traffic profile and optimize the balance between protecting their business from fraud and maintaining overwhelming user experience. In this increasing use of VPNs and other anonymity technologies, companies must use data to offer context and find proper insight into legitimate user behavior and unlawful user behavior from their certain use cases.
Solution
Antideo provide data on anonymous IPs with a flag to indicate if the IP is associated with a public proxy, VPN hosting, or TOR exit node. This IP address data is updated daily and is available in a downloadable database, or web services.
The databases provide the most accurate comprehensive IP geographical location solutions and IP flags, ISP, user type including business, traveler, etc., and many more that contributes to the IP reputation.
The IP Health Check API from Antideo helps in flagging IP's housed within several publicly available spammers and scammer IP blacklists.
Related Posts
In today's interconnected world, businesses face constant concerns about cyber threats. Cybercriminals employ various tactics to conceal their identity and location, making it increasingly challenging to track and prevent attacks. Proxy detection has emerged as…
With the rise of online transactions and shopping, online fraud has become a significant headache for businesses and shoppers alike. One way to defend against fraud is using geolocation data, data that identifies the location…
Latest Post
Categories
Subscribe to Our Blog
I want the latest update in...