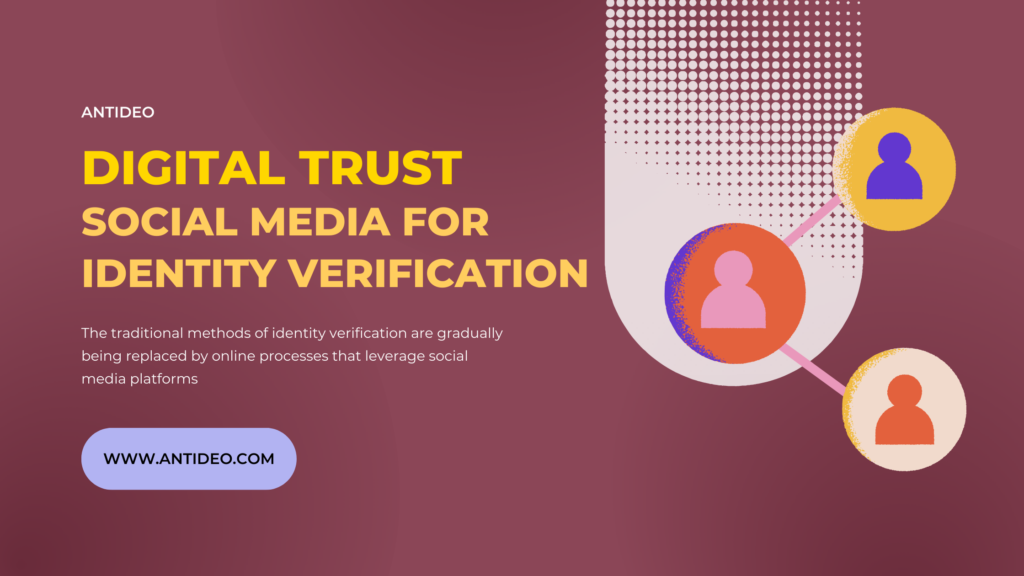 In an era dominated by social media, the way we verify identities has undergone a significant transformation. The traditional methods of identity verification, such as presenting physical documents or relying on personal knowledge, are gradually being replaced by online processes that leverage social media platforms and sophisticated validation tools. This shift has both positive and negative implications, reshaping the landscape of digital trust. In this blog, we will explore the impact of social media on identity verification and examine the implications for individuals and society.
Ease and Convenience:
Social media integration simplifies the identity verification process, allowing users to authenticate themselves through familiar platforms.
Increased Accuracy:
By leveraging social media data, identity verification services can access a wealth of information to validate individuals' identities.
Expanding Data Sources:
Social media offers a vast range of data points for verification, including profile information, connections, and activity patterns.
Improved User Experience:
Integrating social media into identity verification streamlines the process, reducing friction for users and enhancing overall user experience.
Enhancing Security:
Social media integration can provide an additional layer of security, minimizing the risk of identity theft and fraud.
Social Proof:
Social media presence and activity can serve as digital proof of a person's existence and legitimacy.
Trust and Reputation:
The presence of a verified social media account can enhance trust in online interactions and transactions.
Influencer Verification:
For influencers and public figures, social media verification helps establish credibility and authenticity.
Peer-to-Peer Economy:
In the sharing economy, social media-based identity verification enables trust between individuals engaging in transactions.
Challenges and Risks:
While social media integration presents numerous benefits, it also poses significant challenges and risks.
Privacy Concerns:
Using social media for identity verification raises privacy concerns, as personal information may be exposed.
Incomplete Data:
Reliance on social media data can be problematic if an individual's online presence is limited or inaccurate.
Identity Fraud:
Cybercriminals can exploit social media platforms to create fake accounts and manipulate personal information.
Algorithmic Bias:
Automated identity verification systems relying on social media data may perpetuate bias and discrimination.
Loss of Control:
Individuals may feel a loss of control over their personal information when it is used for identity verification purposes.
Data Breaches:
The integration of social media platforms with identity verification systems increases the risk of data breaches.
System Vulnerabilities:
Social media platforms may be vulnerable to hacking and manipulation, compromising the integrity of identity verification.
Overreliance on Online Presence:
Relying solely on social media for identity verification excludes individuals who are not active online.
Regulatory Framework:
The evolving landscape of social media-based identity verification necessitates robust regulations to protect user privacy.
The Future of Identity Verification:
As social media continues to evolve, the future of identity verification may lie in decentralized and blockchain-based solutions.
Conclusion
Social media's influence on identity verification is tremendous. While it offers convenience, accuracy, and enhanced user experience, it also raises concerns about privacy, fraud, and bias. Striking the right balance between leveraging social media data and safeguarding individual rights is crucial. As technology advances, it is imperative to develop comprehensive regulations and innovative solutions to navigate the evolving landscape of digital trust, ensuring that identity verification remains reliable, secure, and inclusive.
Latest Post
Categories
Subscribe to Our Blog
I want the latest update in...