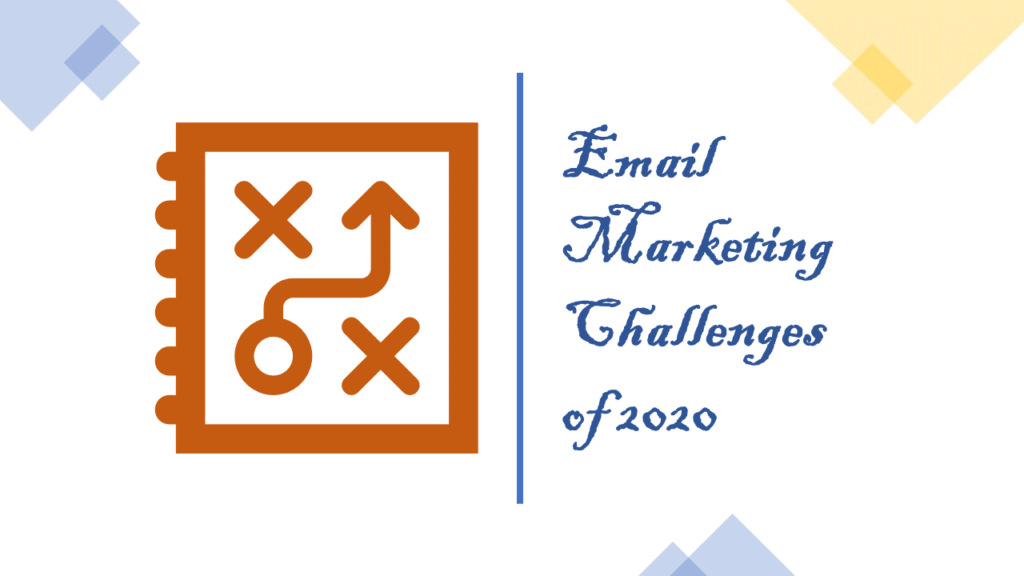 Many companies include an email marketing strategy in their customer relationship actions, but many do not execute it correctly and blame the tool. Because of which email marketers face a number of email marketing challenges.
Email marketing happens to be one of the most traditional digital marketing strategies and one of the most important. However, it can often not generate the expected result due to a simple failure of planning or a lack of knowledge of its functionalities.
Your company can sell more and maintain an excellent ROI just by implementing some improvements to your email marketing campaigns. Read this article to the end and be amazed at what email marketing can do for your business.
Why is email marketing important to marketing?
Companies that claim to have poor results are probably not doing it right. Sending a large volume of messages with pasteurized content to your entire base is not the best email marketing strategy. The reason email marketing has a high return is simple: its low investment cost combined with a broad reach.
Next, we will focus on the challenges for your email marketing actions.
Send personalized emails to your customers
Your customers are unique people and do not want to receive a generic email. Therefore, send exclusive emails designed for the individual needs of each one.
After segmenting your base, you can create actions designed for each specific group of customers, with communication and offers suitable for each profile. For example, customers who often buy appliances, send offers for mixers, blenders, or washing machines.
Also, avoid sending offers for a product he has already purchased, especially in a short time. This causes great frustration for the customer who purchased the product at a higher price.
Use database management as an email marketing strategy
It is usual for your email base to gain and lose contacts over time. These users who stop interacting with their emails can damage their entire reputation, and, because of that, their deliveries tend to decrease.
Prevent this from happening by sending your campaigns to engaged contacts, which actually open and click on your emails. A list with many contacts will generally get fewer conversion results and revenue than a smaller but engaged list. Remember, in an email marketing strategy, "more" is not always the best.
Find the best time for sending your emails
The best time for sending your emails is relative. You need to understand your client's routine and assess when they are most likely to open their emails. In general, email marketing "prime time" occurs twice a day. First, from 6 am to 10 am and from 4 pm to 7 pm.
But it is worth remembering that your audience may be atypical. It is up to you to carry out testing of shipments in different periods so that you can find the best time for your email marketing strategy. With the free email validator you can check the email and make it perfect before sending.
Improve your open rate with the right subject
The subject of the email is one of the main factors that influence the open rate. The subject needs to encourage the customer to check the content of the email.
Create content relevant to your audience
The content of email marketing should please the recipient and not just the sender. An exercise that should be done when producing an appropriate campaign with your email marketing strategy is to ask yourself: "If I received such content, would it be useful for me?"
The company needs to disclose its promotions. However, this must be done coherently and accompanied by other useful and relevant information for its client.
Avoid falling into SPAM.
Your company must look after its sender's reputation. This is because once your domain falls into a blacklist, your customers will hardly receive your submissions. The practice of SPAM is the sending of unsolicited messages by electronic means, mainly emails. The benefits of this practice are practically nil, and its disadvantages are numerous.
Never buy email lists and use only opt-in contacts. These are the two main ways to avoid falling into a blacklist. Two other very important tips are proper essential management, which we mentioned earlier, and follow good email marketing practices. Prevent email bounces by validating emails at the source and continue cleaning the list occasionally.
What is the purpose of my company with email marketing?
Regardless of choice, it is essential to test the tool for a better evaluation and, thus, check if the main points of your email marketing strategy are included. Besides, you can also test the usability of the tool in question.
Challenges in email marketing continue to evolve with advancement in technology, customer preferences and stronger algorithms. The only long term solution is to offer great content so that your prospect would want to receive emails from you.
We would love to hear your thoughts and understand if you face other email marketing challenges that we could possibly help you solve. Drop us a comment or message.
Related Posts
Email marketing may seem to have lost its sheen with a few marketers, but it is still one of the most utilized channels for customer acquisition. And this is primarily owing to the comparatively low…
Spam has become so rampant and part of life that we feel something is wrong with our website or email address if we do not get spam on a given day, it's a fact! Spam…
Latest Post
Categories
Subscribe to Our Blog
I want the latest update in...